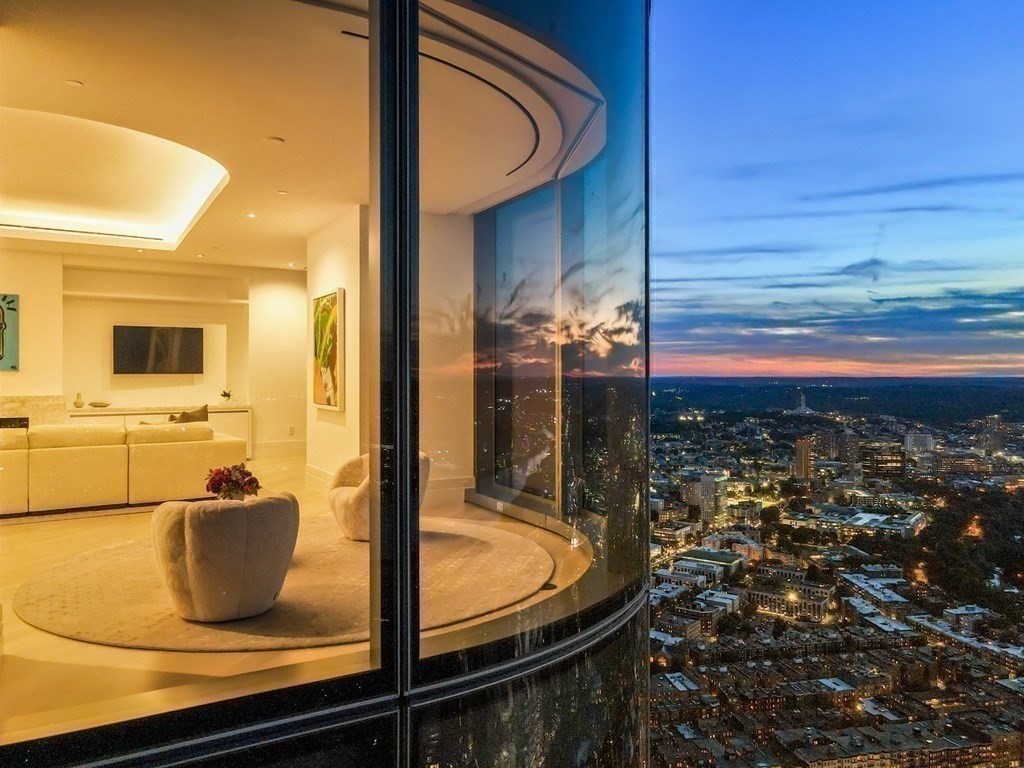 Luxury Condos
Boston, renowned for its rich history and vibrant culture, is also a hub for luxury living. This is particularly true when it comes to luxury condominiums, which are increasingly popular in the city's real estate market. These condos offer a blend of modern sophistication, high-end amenities, and prime locations.
In the heart of the city, neighborhoods like Back Bay and Beacon Hill boast some of the most prestigious luxury condos. In these historic areas, you'll find a mix of restored brownstones and modern buildings offering spacious units with high ceilings, gourmet kitchens, spa-like bathrooms, and, often, private outdoor spaces. Living here means having Boston's best shopping, dining, and cultural institutions right at your doorstep. For those seeking waterfront living, the Seaport District offers luxury condos with breathtaking views of the Boston Harbor. These modern high-rises feature state-of-the-art amenities such as rooftop terraces, fitness centers, 24-hour concierge services, and even private marinas. The neighborhood itself is dynamic and innovative, with a focus on lifestyle and convenience.
Then there's the South End, known for its beautifully restored brick townhouses. Here, luxury condos often come with historic charm, featuring original details combined with modern upgrades. The neighborhood is a hotspot for arts and food enthusiasts, adding to the appeal of living here. Boston has no shortage of luxury condo buildings, luxury anpartments, and new developments in its neighborhoods. Like all of Boston's vibrant and historic neighborhoods, the Fenway/Kenmore area, home to the iconic Fenway Park, also offers luxury condos. Many of these buildings offer amenities like private balconies, floor-to-ceiling windows, and access to on-site restaurants and retail.
Boston's luxury condo market offers a diverse range of options catering to different lifestyles and preferences. Whether you're drawn to the historic charm of brownstone condos or the modern sophistication of waterfront high-rises, there's a luxury condo in Boston that's perfect for you. For guidance in navigating this market, turn to the experts. Reach out to Remmes & Company, the premier real estate team specializing in Boston luxury condominiums, to help you find your dream condo in Boston.